Funny hat, Propeller hat caps for summer
Maybe you saw many hats, big or smaller, black or white.
But maybe you have not seen this kind of hat which has a propeller that can spin in the wind or when the wears running.
What it will be look like?
Now then let us check them one by one.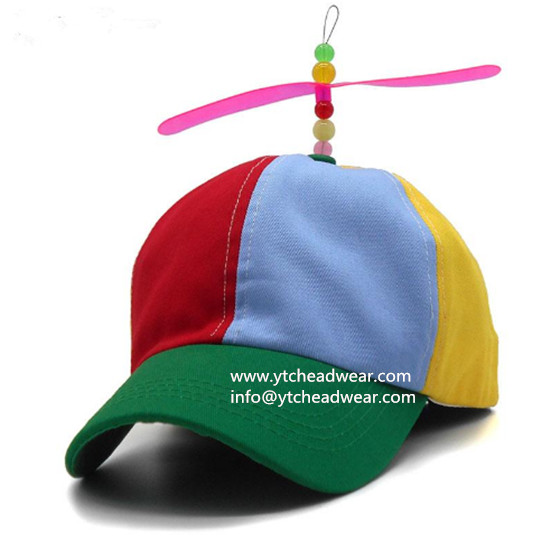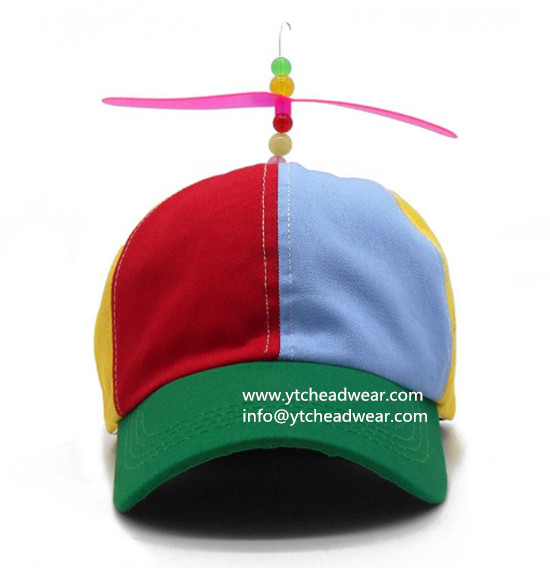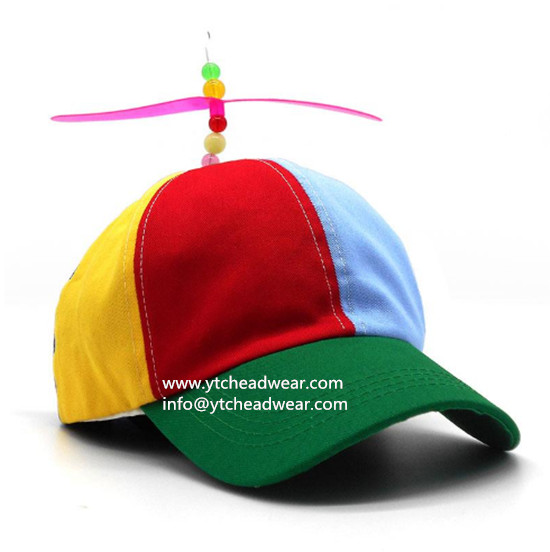 It is 6 panel baseball cap, but with 5 different colors fabric. A propeller is on the top of hat. The cap's size can be made for adult or kids.
Is it funny if a family wearing this kind of hat walking on the seaside?
Or is it lovely as a business promotion gift?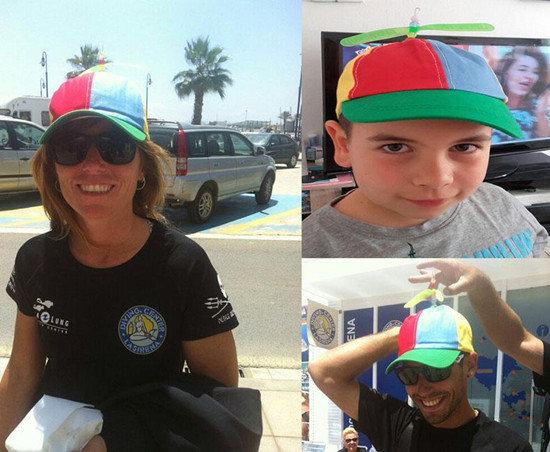 Summer is very hot, but not only traditional trucker cap or bucket hat, you still can have so funny caps to enjoy our life.
Any want to buy propeller hat pls contact us directly, url: www.ytcheadwear.com or Email: info@ytcheadwear.com